/img/palmar-cabo-pools.jpg
/img/estancia-cabo-sunset-dinner.jpg
We had an awesome experience!
We were down there to celebrate our 25th anniversary... We had an awesome experience. Everything went very smoothly. We loved the resort. The service was wonderful.
Lori
/img/gazing-on.jpg
Expert Advice
/img/couple-on-beach.jpg
Suites Starting at Only $149/night!
/img/beach-view.jpg
Become a Member
Ideally situated on Medano Beach, the main swimming beach in Cabo and a short walk from downtown, these three side-by-side Villa Group Resorts provide luxury 5 star beachfront accommodations for even the most discriminating travelers. Click a resort picture below for a link to more information, rates and photos.
Villa Del Palmar provides over 400 studio, one, two and three bedroom suites with full kichens...a "fun" resort that's great for families.
Click image to see more...
Villa La Estancia is a 5-star luxury condo resort on Medano Beach, featuring luxurious and spacious two and three bedroom custom decorated and furnished villas.
Click image to see more...
Villa del Arco Beach Resort and Spa is the newest of the three resorts, providing beautiful and roomy studio, one and two bedroom villas plus ocean front penthouses.
Click image to see more...
---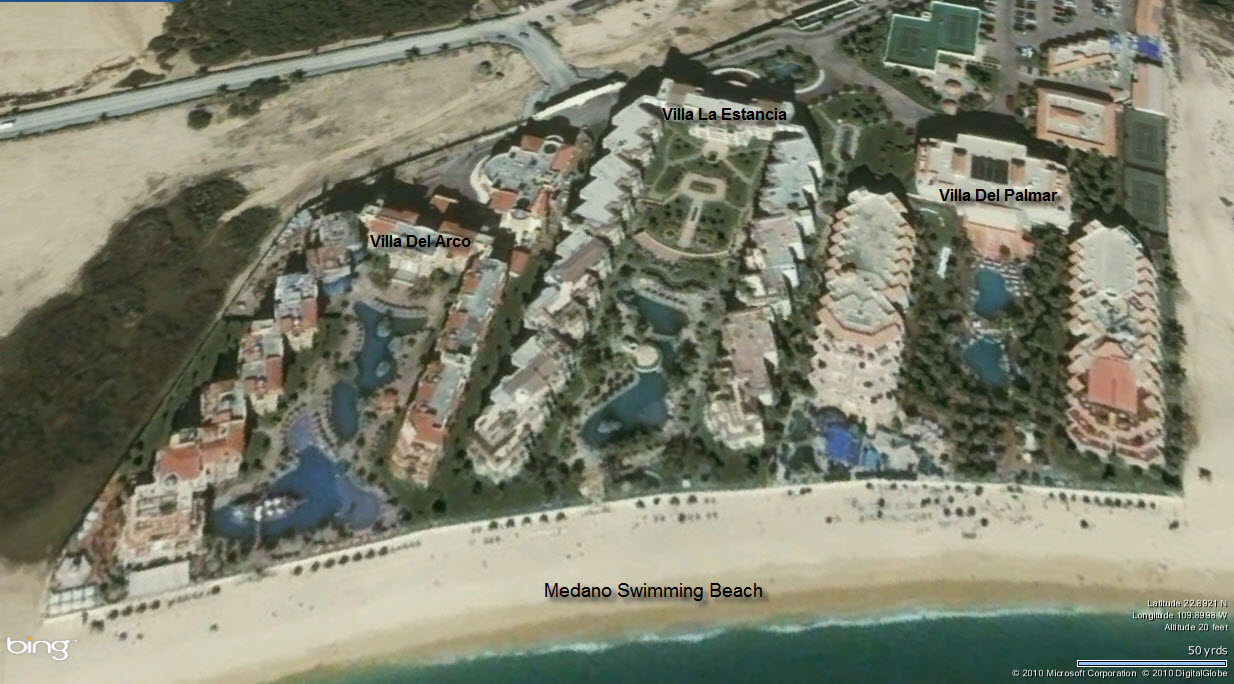 Cabo San Lucas Travel Guides